Principal Occoli - Gyton Grantley
The role of Principal B.R Occoli is played by Logie Award and AFI Award winning actor, Gyton Grantley.
Since graduating from QUT, Gyton has forged a remarkable career in film, theatre and television. His feature film credits include The Dressmaker, The Reef, Beneath Hill 60, Balibo and Prime Mover. Gyton is renowned for his television performances and has appeared in House Husbands (Series 1 to 3) as series regular 'Kane', Fat Tony & Co, Cliffy, 30 Seconds, Rescue Special Ops, East West 101, All Saints and Underbelly where Gyton's portrayal of Carl Williams garnered critical acclaim with an AFI Award for Best Actor in a Television Series and a Silver Logie for Most Outstanding Actor. Gyton's most recent theatre appearance was in Opera Australia's production of South Pacific in the role of 'Luther Bilis'. Other theatre credits include Domestic Bliss for the Old Fitzroy Theatre, Vincent in Brixton for the Ensemble Theatre, The Removalist for La Boite Theatre, The Blue Roof for Jigsaw Theatre Company and Vertigo and The Virginia for Tamarama Rock Surfers. He performed the title role in La Boite's production of Ruben Guthrie, where he received a Matilda Award Nomination for Best Male Actor in a Leading Role.
Eddie - Noah Wiseman
Noah is an awesomely talented young actor, with a great level of experience for someone his age.
Noah's credits include the feature The Babadook where he received several industry awards for 'Best Performance in a leading film role' (Australian Film Critics Association, Broadcast Film Critics, Choice, Austin Fantastic Fest and Nominations with Academy of Science Fiction USA & Washington DC Film Critics Association Awards).
Other credits include The Gift and Funny or Die Presents (TV Series, guest).
Anja - Eloise Joo
Anja also has a deep rooted love for a particular food, and in the end this becomes the common ground upon which she and Eddie can form their friendship. Anja is played by the naturally gifted actor, Eloise Joo.
Eloise is passionate about her acting. She is working towards her first Trinity Guildhall Acting and Speaking exam. She has appeared in several commercials, short films and various advertising campaigns, as well as appearing in one of Australia's most well known TV drama.
Apart from acting, Eloise loves animals, and especially her dog. She also enjoys dancing and goes to both hip hop and jazz classes. Eloise loves to write stories and feels it adds value to her craft as an actor.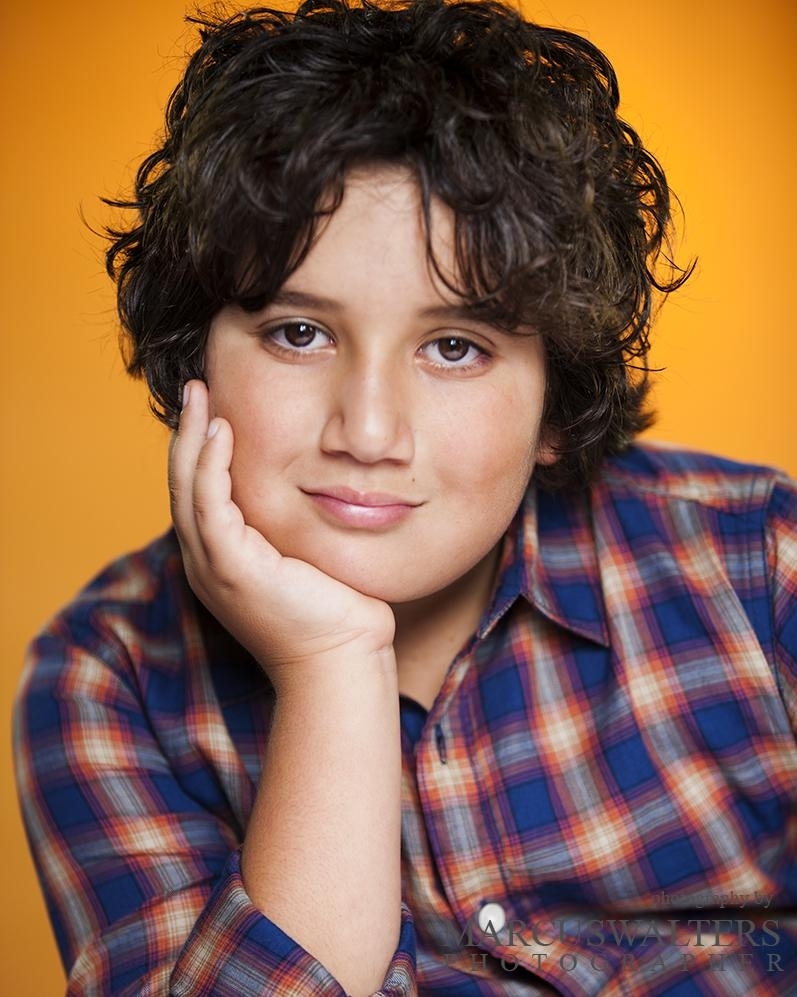 Dougie - Jordan-Leigh Estephan
Doug is Eddie's best friend and confidant. He is played by the irrepressible Jordan-Leigh Estephan. Originally auditioning for the role of Eddie, Jordan-Leigh has a supreme natural talent and charisma that meant he had to be in the film.
Jordan-Leigh's main performing arts background is dancing. He has also attended the Youth Program at NIDA for several years and has been involved in many eisteddfods over the years. He certainly loves to be up on stage doing his thing.
Jordan-Leigh has been involved in a variety of T.V commercials, however "Spaghetti" is his breakout short film role and he loved the whole process and looks forward to doing lots more in the future.
Miss Dory - Beth Aubrey
Extras
William Steinhauer Isabella Kulper
Frano Lastro Jett Johnson
Mykalah Blench Charlotte Saker
Emma Croucher Sassy Soupidis
Ella Wainman Tahlia Novkovic
Ashley Blunden Josh Blench
Paul Hagistenfanis Aden McGovern
Dario Lastro Aminah McGovern
Isabel Estephan Prue Soupidis
Jillian Shapiro Natalie Wainman
Kylie Johnson Soula Hagistefanis
Helene Joo Keanley Leonie Hardy
Marina Novkovic Vesna Nizic
Cast